Full Time
December 9, 2022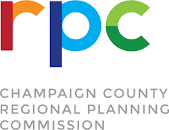 Champaign County Regional Planning Commission
Champaign County Regional Planning Commission
The Apprenticeship Specialist works with the Director of Workforce Development to facilitate activities and achieve outcomes that lead to apprenticeship expansion in Illinois' Economic Development Region (EDR) 2. In collaboration with Parkland College, the Apprenticeship Specialist will engage new businesses, plan and host at least two outreach events (either virtually or in-person), support several industry sector partnerships, expand existing registered apprenticeships, develop new pre-apprenticeships, participate in East Central Illinois Apprenticeship Expansion Coalition meetings, research apprenticeships in EDR 2, and provide reports on research, activities, and outcomes. This position is grant-funded.
Minimum Requirements:
Associate degree preferred or equivalent experience.
At least two years of previous experience in administrative project management.
Knowledge of modern office procedures and office equipment.
Excellent organizational skills and attention to detail.
Ability to establish and maintain good working relationships with staff and the public.
Ability to make routine mathematical computations, enter data accurately, communicate accurately and efficiently, and to present a good public relations image of the RPC to the community.
Excellent oral and written communication skills.
Ability to use email and MSWord, MS Excel, MS PowerPoint and the ability to learn project specific computer software programs.
Ability to work off-site with minimal supervision.
The complete job description may be viewed at www.ccrpc.org/rpcjobs
Schedule: Monday – Thursday 9:00 a.m. – 5:00 p.m. (On-Site)
Friday – Home Office
Worksite: Parkland College, 2400 W. Bradley Avenue, Champaign, IL 61821 and Home Office on Fridays
Status: Full-Time/37.5 hours per week
Paygrade: Non-Exempt/2
Starting Wage: $18.02 – $20.50
Competitive benefits, health insurance, dental insurance, retirement, tuition reimbursement, high-quality programming, and great work environment!
Applicants may apply at: www.ccrpc.org/rpcjobs
For more information, contact:
Janice Mann
jmann@ccrpc.org
2175318283
To apply for this job please visit ccrpc.org.