Full Time
December 9, 2022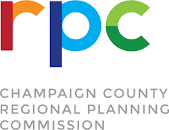 Champaign County Regional Planning Commission
Champaign County Regional Planning Commission
The Workforce Development Program Assistant works directly with the Director of Workforce Development and the Workforce Development Program Manager on administrative projects, including acting as a board liaison, being the local systems administrator, responding to the needs of the program with memos and reports, working CCRPC's media coordinator on newsletters and social media, and providing comprehensive administrative assistance (including scheduling meetings and managing calendars). This position requires excellent judgment and discretion. The Workforce Development Program Assistant must be skilled in administrative duties, including typing of reports, recording minutes, reviewing policies, creating newsletters, and other general correspondence. In addition, the Workforce Development Program Assistant must be skilled in general data entry and managing data bases and utilizing a variety of computer software programs. Must be willing to become a subject matter expert on board administration and take on a facilitating role for assigned special projects.
Minimum Requirements:
Bachelor's degree preferred or equivalent experience.
At least two years of previous experience in office management.
Knowledge of modern office procedures and office equipment.
Excellent organizational skills and attention to detail.
Ability to establish and maintain good working relationships with staff and the public.
Ability to make routine mathematical computations, enter data accurately, communicate accurately and efficiently, and to present a good public relations image of the RPC to the community.
Excellent oral and written communication skills.
Enter data accurately into multiple systems
Ability to use email and MSWord, MS Excel, MS PowerPoint, and the ability to learn project specific computer software programs.
Ability to develop a working knowledge of Robert's Rules of Order, the IL Open Meetings Act, the Il Freedom of Information (FOIA) act and the technical language required to take accurate meeting minutes.
Confident in public speaking and event facilitation online or in-person.
The complete job description may be viewed at www.ccrpc.org/rpcjobs
Schedule: 8:30 a.m. – 5:00 p.m., M-F (Flexibility is necessary to support the goals of the program.)
Worksite: 1307 N. Mattis Ave., Champaign, IL 61821
The Workforce Development Program Assistant will work primarily from the office and will have the option to work at least on day from a home office.
Status: Full-Time/37.5 hours per week
Paygrade: Non-Exempt/3
Starting Wage: $19.34 – $22.00
Competitive benefits, health insurance, dental insurance, retirement, tuition reimbursement, high-quality programming, and great work environment!
Applicants may apply at: www.ccrpc.org/rpcjobs
For more information, contact:
Janice Mann
jmann@ccrpc.org
2175318283
To apply for this job please visit ccrpc.org.