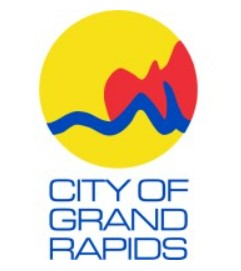 GRAND RAPIDS, MICHIGAN
COMMUNITY DEVELOPMENT DIRECTOR
City of Grand Rapids (pop.
198
,
9
17) is conducting a national search for 
an experienced housing and community development professional to lead a department of 46 employees with a total budget of $18 million 
that is 
organized under the following service areas:
Code Compliance to proactively and reactively enforce City codes that ensure community health and safety.

  

These services include residential rental property certification, residential property maintenance, building maintenance and zoning code compliance, and nuisance remediation and blight monitoring.

  

Community Development 

oversees

 federal, state

,

 and local programs that increase housing stability and access to affordable housing, improve housing and neighborhood conditions,

 

and provide economic opportunities for low-and moderate-income residents and vulnerable populations.

  

Core services include grants management, housing rehabilitation, and coordination of homelessness response, lead-based paint remediation programs and indigent defense.
Reporting to the 
Senior 
Managing Director of Community 
Services
, the 
Community Development Director 
will be 
a key member of the City's upper management team providing 
them with the
 opportunity to contribute to broader affairs of the organization. The Director 
will directly supervise 3-5 direct reports and 
provide managerial direction to all employees with support from two 
(2) 
Assistant Directors.
The Director works with diverse groups including nonprofit and for-profit entities, community partners, and residents experiencing socio-economic disparities.
The 
Community Development Director
will 
d
evelop long and short range planning and needs assessment for community and service improvements 
in keeping with the City's
mission of elevating Grand Rapids quality of life and 
in keeping with 
the 
Strategic Plan (grandrapid
s
mi.gov)
.
The ideal person will
 be able to manage financially complex department operations, assess overall department effectiveness, and establish effective 
community development and code compliance programs
. 
The position
 requires a proven track record of working effectively in a culturally and ethnically diverse community while coordinating activities with 
contractors, other
 government officials, 
business,
 and civic leaders, and explain
ing
 department activities to the media and citizen groups.
The successful candidate must uphold the highest level of ethics and integrity in performing work and representing the City.
 They will have demonstrated experience and a good record managing the federal Community Development Block Grant (CDBG), HOME Investment Partnerships (HOME) and Emergency Solutions Grants (ESG) programs.
 The successful candidate will have proven experience leading housing and building code compliance and will be skilled in addressing complex issues among diverse stakeholders. The successful candidate will have political astuteness, excellent writing skills, the ability to maintain relationships, ability to work with community partners and be able to engage well with the community. 
Requirements include:
B

achelor's degree in 

business

 or public administration

, urban planning, or related 

field

;

Eight

 (

8

) years of 

related 

experience in 

community development, code compliance, or housing, inclusive of five (5) years of supervisory experience or any equivalent combination of training and experience.

Extensive knowledge of federal housing and community development programs including the Community Development Block (CDBG), HOME Investment 

Partnerships

 (HOME), and Emergency Solutions Grants (ESG) programs. 
C
ompensation for this position 
range
 starts 
from
$1
09,872 to 
$
140,103
 +/- DOQ/E
,
 plus
 excellent benefi
ts
.
Apply 
online
. S
ubmit cover letter, resume, and three
 (3)
 references.
Confidential inquiries are encouraged.
Contact Kerry Sheward with questions at ksheward@grand-rapids.mi.us.
Application Deadline: Open until filled
Posted: 2023-04-20