Full Time
Applications have closed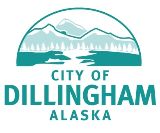 CITY MANAGER
City of Dillingham
Can you manage a vital fishing community in Southwest Alaska?
SALARY: $140,000+ DOE & excellent benefits: PERS, health, deferred comp, housing, vehicle
GENERAL DESCRIPTION:
$13.0 million Total Appropriations including $1.7 million in funding for schools. Manages 10 departments / ~52 full-time employees: Administration, City Clerk, Finance, Fire & EMS (volunteer), Library, Planning, Port, Public Safety, Public Works, and Senior Center. 400+ commercial fishing boats moor at the Port of Dillingham. 1st Class City with Mayor and six member Council. Pop. 2,203 (2021, year around; summer: ~5,000)
World-class Alaska fishing, hunting, snow-machining, and year-around recreation . . . people come by Learjets and Gulfstreams. Known as "Mother Nature's Front Porch" and "The Salmon Capitol of the World," the Bristol Bay region has annual runs of 36 to 62 million wild red salmon . . . plus king salmon (can reach 60+ lbs) . . . the world's largest salmon runs. Dillingham is next to the largest state park in the U.S., Wood-Tikchik, at 1.6 m acres and the 4.7 m acre Togiak National Wildlife Refuge. Rivers have as many as 2,000 rainbow trout per mile.
Activities include boating, cross-country skiing, hiking, birdwatching and a dedicated group for the Christmas Bird Count. There are numerous volunteer activities and clubs and organizations for both adults and kids. Dillingham has an excellent K-12 School District. It is home to the University of Alaska Fairbanks/Bristol Bay Campus and has the headquarters of several regional organizations.
QUALIFICATIONS:
– financial management skills
– good communicator and public relations skills
– strong leadership ability
– budget, grant, and capital project experience
– strong work ethic, action & goal-oriented, assertive
– conflict resolution and people skills
– ability to motivate others
– ability to build teams / supervisory experience
– ability to develop direct reports and others
– ability to learn, grow, and manage innovation
– familiarity with Emergency Operation Centers useful
– familiarity with Bush Alaska useful
– municipal experience in management, planning, finance, project management or other areas preferred
TO APPLY:
Send resume & maximum 150 word statement describing your most significant accomplishment in municipal management or management to:
City of Dillingham Manager Search
c/o Pearson Consulting
P.O. Box 190694
Anchorage, AK 99519
Email: timpearsonak@gmail.com
All applications subject to public disclosure. EOE. The position is located in Dillingham full-time.
Web: www.dillinghamak.us Posted: 9/1/23 Next review: September 25; open until filled
—
Wood-Tikchik State Park
https://dnr.alaska.gov/parks/aspunits/woodtik/wtcindex.htm
Togiak Wildlife Refuge:
https://www.fws.gov/refuge/togiak
##
For more information, contact:
Tim Pearson
timpearsonak@gmail.com
9079523498