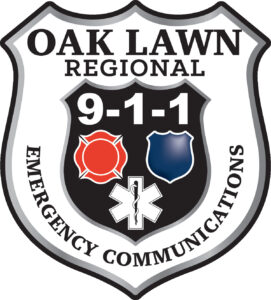 Public Safety Technology Specialist
(Village of Oak Lawn Department of Oak Lawn Regional Emergency Communications – OLREC)
Full-Time team member to support the operation and functionality of the hardware and software applications within the Emergency Communication Center (ECC) specifically the Computer Aided Dispatch (CAD), Records Management System (RMS), Field Reporting (FR) and Fire Station Alerting (FSA) systems. The position provides technical support for multijurisdictional software applications and guidance on hardware that interfaces to the applications. This is a non-union, exempt full-time position.
Essential Duties and Responsibilities
• Serves as an enterprise application specialist and provides application and technology support to users of OLREC's core applications, which include the Records Management System, Field Reporting System (RMS/MFR), and Fire Station Alerting along with other various applications.
• Interfaces and coordinates with service providers/vendors, including supervising work of vendor support to ensure high level of customer service is provided.
• Act as a liaison with other technical support staff, vendors and employees as needed. Provides support regarding software problems, updates, fixes, new releases, and change requests. Works in close coordination with OLREC member agencies and their respective software manager(s) and/or technology staff.
• Maintain, monitor, and ensure the integrity of key applications including but not limited to conducting end user set-up, adding, and deleting users, carrying out routine system maintenance, coordinate system upgrades, file updates, interfaces, etc.
• Activity monitors ticketing system to document work and facilitate communication with member agencies on the problem reporting and resolution process.
• Creates and maintains detailed documentation on the application usage and communicates/collaborates this usage with the OLREC member agencies.
• Works with application vendor(s) to determines system requirements and makes recommendations for projects, system performance, future growth, and expansions.
• Works closely and interacts with Chiefs, Deputy Chiefs, management, co-workers, end-users, vendors, and other stakeholders or partners.
• Troubleshoots, Installs, and tests workstation operating systems and application software within the Emergency Communication Center.
• Work with RMS Advisory Group on the coordination of monthly member agency meetings.
• Assist in report/data retrieval. Including analyzing data and summarizing information in reports to Village Senior Management and Department Chiefs and their deputies.
• Rotating afterhours emergency contact.
• Other duties as assigned.
Position Requirements
• Considerable knowledge of Public Safety software applications and their usage in 24x7x365 environment.
• 3-5 years of working in in a Public Safety and/or Law enforcement environment
• Knowledge using Microsoft Office projects (e.g., Word, Excel, and PowerPoint)
• Knowledge and familiarity with design, development, and maintenance of computer software/applications.
• Setup and configuration of computer hardware, software, and peripherals.
• Strong knowledge of Microsoft Windows Operating systems.
• Strong knowledge in computer networking of interconnected devices including support of mobile VPN platforms.
• Knowledge in Mobile Device Management solutions.
• Excellent interpersonal skills
Preferred Qualifications
• Knowledge of Central Square One Solution CAD/RMS/Mobile or other multijurisdictional public safety software.
• Knowledge of Public Safety organizations and their services and operations.
• Dependability, attention to detail and ability to work independently and in a team environment.
• Bachelor's degree in Technology Field
Position reports to the Director of Emergency Communications
Salary range $80,000 – $100,000 DOE/DOQ
Benefits:
• IMRF Retirement Plan
• Medical, Dental, Vision, Life insurance
• Vacation and Sick Benefits
• Employee Assistance Program
Open until filled.
Please email cover letter and Resume to:
Human Resources Director at
jobs@oaklawn-il.gov