Full Time
Applications have closed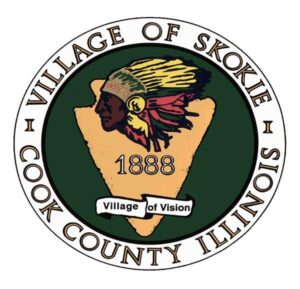 The Village of Skokie is seeking qualified candidates for the position of full time Management Analyst with the Skokie Fire Dept. In this role, under general direction of the Fire Chief, you will assist in a wide variety of administrative duties and projects, including: research, data analysis, records management and agency reporting to support strategic planning, community risk reduction, accreditation, Insurance Service Office (ISO) classification, Grant writing & development emergency management planning, and Fire Department budget preparation and execution; Prepares written correspondence and appropriate recommendations with the intent of enhancing the overall operation, administrative function, and professional image of the Fire Department; Assists in the planning and development of the Fire Department's annual budget and assists Division Officers in securing quotes, executing purchases, and managing expenditures; Supports the Accreditation Manager in accomplishment of goals for national accreditation, including review and cataloguing of related documents; Supports administrative staff in planning, scheduling and coordinating various events and functions; Supports the ISO Manager in providing data for comprehensive analysis, and development of reports for maintaining the Fire Suppression Rating Schedule; Assists with training records management, revision of Standard Operating Guidelines (SOG), and development of other written directives; Performs other duties as assigned.
Bachelor's degree required; Experience in the field(s) of Fire Technology, Fire Administration, Public Administration, or related field preferred; Valid Driver's License required; Ability to foster professional relationships with residents, colleagues, and co-workers; Must be able to read and write English and possess excellent verbal & written communication skills; Proficient in standard Microsoft Office Suite applications, as well as data base computer applications; Ability to learn Microsoft Publisher, Adobe Photoshop, or other graphic design/editing software; Experience with Image Trend, Microsoft Power BI, Crew Sense, and Vector Solutions applications preferred. To view the complete job description, please visit the Skokie Jobs page at www.skokie.org and select the Management Analyst position.
The annual salary range for this position is $66,852 – $85,322. The annualized starting salary range is $66,852 – $73,705 (DOQ). Generous benefits package includes medical, dental & life insurance; IMRF retirement pension plan; paid vacation days, sick days, and holidays in the first year; 457(b) retirement savings plan.
To be considered for this position, please submit a Letter of Interest, resumé, and three professional references, by January 13, 2023, to: Village of Skokie Human Resources Office, 5127 Oakton St., Skokie, IL 60077, or by email to Human.Resources@skokie.org. Faxes are not accepted. EOE Employer