Announcing our Partnership in Interdisciplinary Public Safety Funding
GovHR USA is pleased to announce a partnership with Janice Allen Jackson & Associates.  This partnership with GovHR USA will provide consulting services for communities undertaking discussions regarding public safety funding, methods to reduce crime, and police-community relations.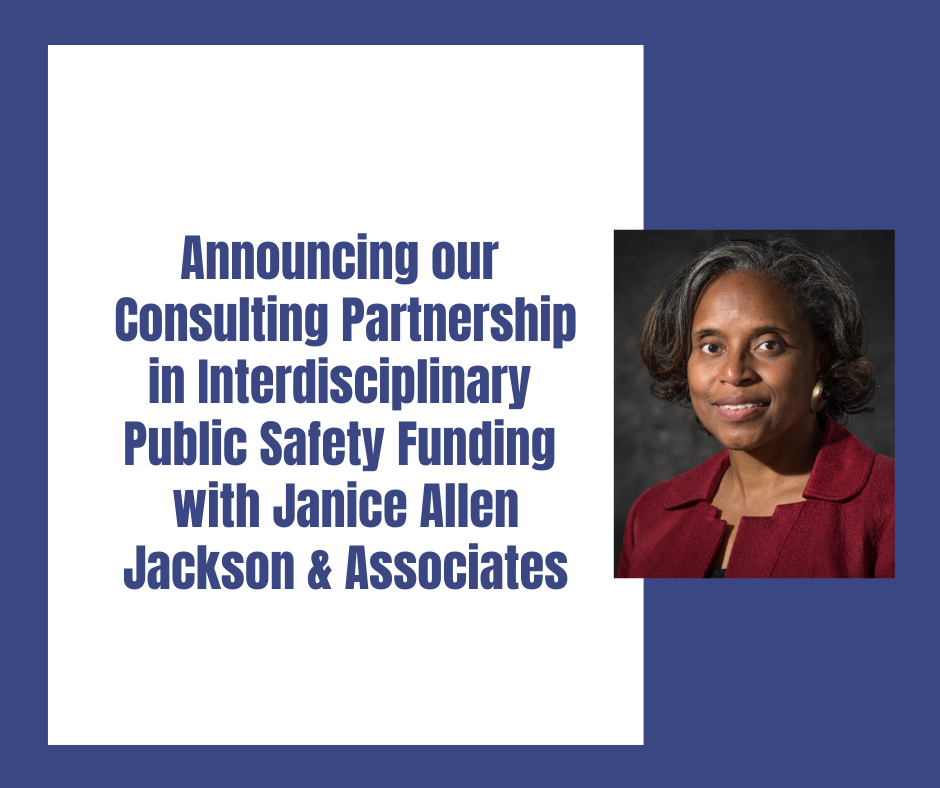 Janice is an experienced local government professional and thought leader on interdisciplinary public safety.  As former Administrator of the consolidated government in Augusta GA, City Manager in Albany, GA, and General Manager for Mecklenburg County, NC, Ms. Jackson has spent her career working with local government public safety, social services, mental health and public health agencies.  Her experience overseeing and providing strategic leadership to Mecklenburg County Social Services, Public Health and Mental Health Departments as well as working closely with the Sheriff's Office provide her with unique insight into the relationships between these critical services. In Albany, she was at the forefront of the implementation of Community Oriented Policing, which resulted in a substantial reduction in violent crime during her tenure.
Over the last year, she has led webinars and podcasts on the evolving theories related to achieving safe communities.  Ms. Jackson brings a thoughtful, experienced voice to this discussion and can effectively guide local governments through this important process as they examine crime, the relationship between law enforcement and community, and how to align public safety funding with a community's goals and values.
GovHRUSA is very pleased to partner with Ms. Jackson to tailor solutions to each community's needs. We will provide communities with multifaceted and extensive facilitation of community engagement, assessments of police operations, development of agreed upon goals and objectives, identification of desired outcomes and preparation of an implementation plan. We look forward to assisting communities with an experienced team of our local government and public safety professionals.
Listen to Janice here:
 328 total views,  2 views today