Reopening and Rebalancing Guidelines for Parks and Recreation
What will it take to reopen parks, facilities, programs, and events shuttered by the Coronavirus? What is the recommended best approach? What will the end product look like? We provided the following guidelines and resources to help your organization during the transition for reopening with COVID-19 regulations and safety considerations in mind.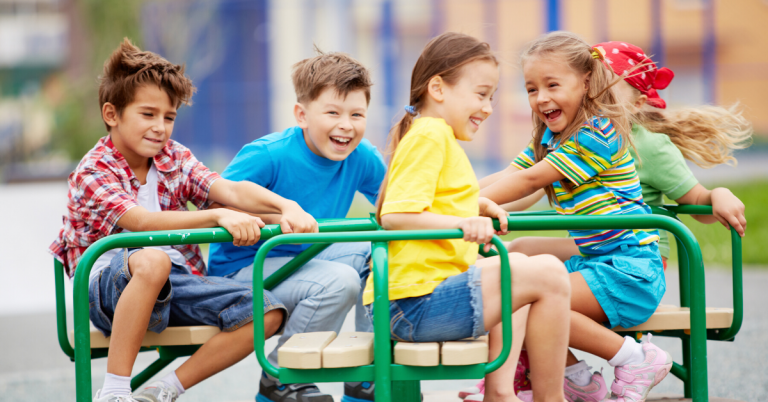 What will it take to reopen parks, facilities, programs and events shuttered by the Coronavirus?
Legal Authority
The Governors will have the authority for opening each individual state and providing guidelines to park and recreation agencies.
Reopening may also need approval by local authorities.
Board and staff may determine not to open facilities even if legally allowed to open or may require more stringent rules than required by state, federal or local guidelines.
Philosophy on addressing disparities between federal, state and local authorities, if any.
Community and User-Base Interest and Trust
Residents and participants must have a level of trust and confidence in the agency and know that the safety of both employees and park district patrons is the priority. Continue to respond to the concerns of participants, employees and community. The role of park district leadership is to help people get through this crisis.
Identify whether there is an immediate market and interest in re-opening individual programs and facilities. Needs and interests may have changed significantly due to the crisis.
Develop a philosophy on what will drive the order of opening facilities.
Financial Implications
Consider the cost vs. benefit of offering various programs (i.e. Can the program generate revenue to cover expenses or generate additional revenue for the overall District? How much can the District subsidize its program offerings?)
Costs of additional safety enhancements (i.e. PPE, protective shields at front desks, additional hand washing stations, additional cleaning and sanitizing)
Safety Initiatives
What PPE is needed?
What additional cleaning and sanitizing is needed? Additional hand washing stations?
What physical changes are needed (i.e. limiting access to certain areas of buildings, reconfiguring use on entrances and exits, floor markings, shields, moving or making inoperable certain pieces of fitness equipment, modifying golf holes
In what circumstances will masks, temperature checks or other screenings be required?
Operational Changes
What factors will be considered in determining the order of opening facilities? Will it be a phased in or all in re-opening at each facility?
What staffing will be needed?
What changes are needed to enhance social distancing both for participants and for staff?
What changes can be made to staff scheduling to limit exposure to other employees (i.e. ex. Have same people work together on shifts to limit interaction with other employees and minimize impact if an outbreak occurs)
What, if any access will be allowed to locker rooms, saunas, restrooms?
Are limits needed to the number of users in a facility or program? How will this be accomplished)
What changes are needed to registration and front desk operations?
What training will be needed to inform staff and participants of new protocols and operational changes?
Marketing and Communication Plan
How will you notify community and users that facilities are open and advise them of changes to operations?
How will you notify furloughed workers to return to work?
How will you communicate with employees and patrons during furlough or facility closures to keep them engaged?
Contingency Planning
Re-examine and update your communicable disease policy.
What is the plan if an employee or user is found to be Covid-19 positive?
What would trigger the temporary re-closing of park district facilities?

What is the recommended best approach?
Take each day at a time and follow the direction of federal, state and local officials. Consider the need to obtain attorney opinions on proposed changes that may be impacted by HIPAA, ADA or other regulations.  Determine the level of Board involvement needed in making decisions on the re-opening of facilities and operational changes.  Reopening will be a process and it will take a while before a new normal is realized.
Develop guiding principles that will provide a framework for making decisions on which facilities, services and programs to open.
Assign a gatekeeper to coordinate the overall process and share information across the agency.
Develop Covid -19 task forces to investigate strategies and make recommendations.
Startup– this team will establish essential and non-essential operations. They will be held responsible for developing a phased start-up and will coordinate the operational and marketing efforts. This will be very similar to restarting a closed facility after a renovation. Will set recovery objectives and priorities and action plans defining the new normal in operations as well as coordination with all stakeholders.
Safety-this team will assure safe continuity of operations and be held responsible for implementing important protocols/standards for each facility or activity such as social distancing, cleaning measures etc.
Financial-this team aligns recovery efforts with financial, business, capital project plans. Assesses and mitigates financial impacts.
Develop a District-wide phase-in plan and update as new information is provided by authorities.
Develop a documented plan to define the protocols for each area of operation. Some topics to be included:
The specific services or programs to be offered (which may be limited). If a staggered start is planned, list the activities by phases.
Physical changes needed to the facility or program area
Operational changes including but not limited to potential registration changes, use of priority registration, fee structure changes, program size limitations, limited hours of operation.. Staffing plans and needs for each phase.
Cleaning and disinfecting protocols
Marketing and communication plans
Financial implications based on documented assumptions such as attendance, costs
Develop a contingency plan to identify action to be taken in the event of positive Covid-19 tests in your facility and what triggers will result in the need to re-close a facility
What does the end product look like?
A realistic plan for re-opening recreational offerings while minimizing the risk of Covid -19 using  a well thought-out phased approach to reopening based  on  the authority granted to do so by federal, state and local jurisdictions. Also,  it is important to take into consideration community needs and interests, financial constraints, the level of commonly contacted surfaces ("high touch"), the level of person-to-person contact for the activity and typical attendance for the type of activity ("individual" vs "group", "non-high risk" vs "high risk vulnerable individuals").   Attached is a "Return to Play" risk assessment tool developed by the Aspen Institute and notes that the CDC currently recommends no organized sports or activities, given the many challenges of containing the virus in a group setting.
Conclusion
These guidelines are intended to provide general information to help parks and recreation professionals plan for re-opening its parks, playgrounds, programs and facilities.  Each agency is unique in its philosophies, financial situation, community needs and recreational offerings. Don't expect a sudden recovery.  Your community and participants are going to be careful going forward.  Reduced spending on non-essential items and social distancing are likely to remain common even after the virus retreats. These guidelines should evolve as more public health information is issued.
New information about authority to re-open and best practices to provide a safe experience are being updated frequently as more becomes known about the Coronavirus.  You will have to make assumptions based on the information available in order to move forward with your planning.   Continue to network with your colleagues to share information on re-opening plans and considerations.  Utilize the resources offered by recreation-based associations to help define protocols for specific facilities.  Monitor the CDC and local public health websites for additional guidance and to monitor Covid-19 activity in your local area. In addition to general guidelines, the CDC has guidelines directed toward specific areas such as child care operations.
Resources
Many federal and local government websites and recreation-based associations are offering webinars, suggestions and guidelines specific to particular operations.  Some of the resources available include:
These are suggested guidelines recommended by GovHR.  They do not consider all possible human resources or staffing issues given the ongoing developments in public health across the country. The guidelines rely upon current information regarding Covid-19 impacts and are informed by federal and state directives.  As such, GovHR recommends that reopening guidelines and implementation continue to be informed and supplemented by any applicable current or future:
Federal OSHA or EEOC guidelines and regulations;
Federal guidance issued pursuant to the Families First Corona Recovery Act (FFCRA); and
State executive orders, public health guidelines, and local ordinances and public health directives.
Remember, every agency may take a different approach based on the community they serve.  Re-opening will be a marathon and not a sprint.
We are all in this together.