Celebrating 10 Years of GovTempsUSA!
This summer marks the 10-year anniversary of GovTempsUSA.  Everyone associated with GovTemps is thrilled to contribute to excellence in local government — we've had more than 500 placements in 19 states.  Thank you to our clients and the talented professionals who serve as temporary and longer-term placements.   We look forward to future partnerships!
And thank you to our many employees. We are so pleased that we have helped numerous retirees pursue an "encore career" allowing them to continue to make a contribution in their chosen field, young people and mid-career professionals get their start or continue to work in local government, and to assist those in transition get back to work.
Below are a few testimonials:
Thank you so much for your kind message. And thank you again, for providing me with the opportunity to begin with. I am extremely grateful to you, and know for a fact that this employment offer would not have come my way if it had not been for you and GovTemps! 
We've used GovTemps to find an interim police chief and public works director, both of whom were later hired for the permanent positions. "It's the best resource we have, and it's worked very well for us in the past."
I'd like to personally thank you for your exceptional efforts to find great opportunities to work on a temporary basis in my field. It was fantastic. The experience allowed me to make new connections and broaden my skills and keep me in the marketplace. What GovTemps is doing is a wonderful service for public sector professionals and I can't thank you enough for your great work.
I wanted to reach out and really thank you. You reached out to me a little over a year ago for full-time position, which I turned down due to my 4-month-old son. Instead of writing me off you contacted me again a few months later and found me several positions over the last year. I have enjoyed working for you and GovTemps. Thank you again, I really mean it and appreciate it.
To Mysi and Mike – Thank you for the opportunity to work for you and to serve the Village.  My departure from my last position devastated me. Your firm provided me the opportunity to re-establish employment and gave me the confidence to know that I was a valued employee.  For this, I will always be grateful. 
From our first placement for a temp-to-hire City Manager in Highwood, IL to our soon to be placed interim Public Works Director at Abingdon, VA and many positions in between,  we are grateful to assist local governments with their staffing needs.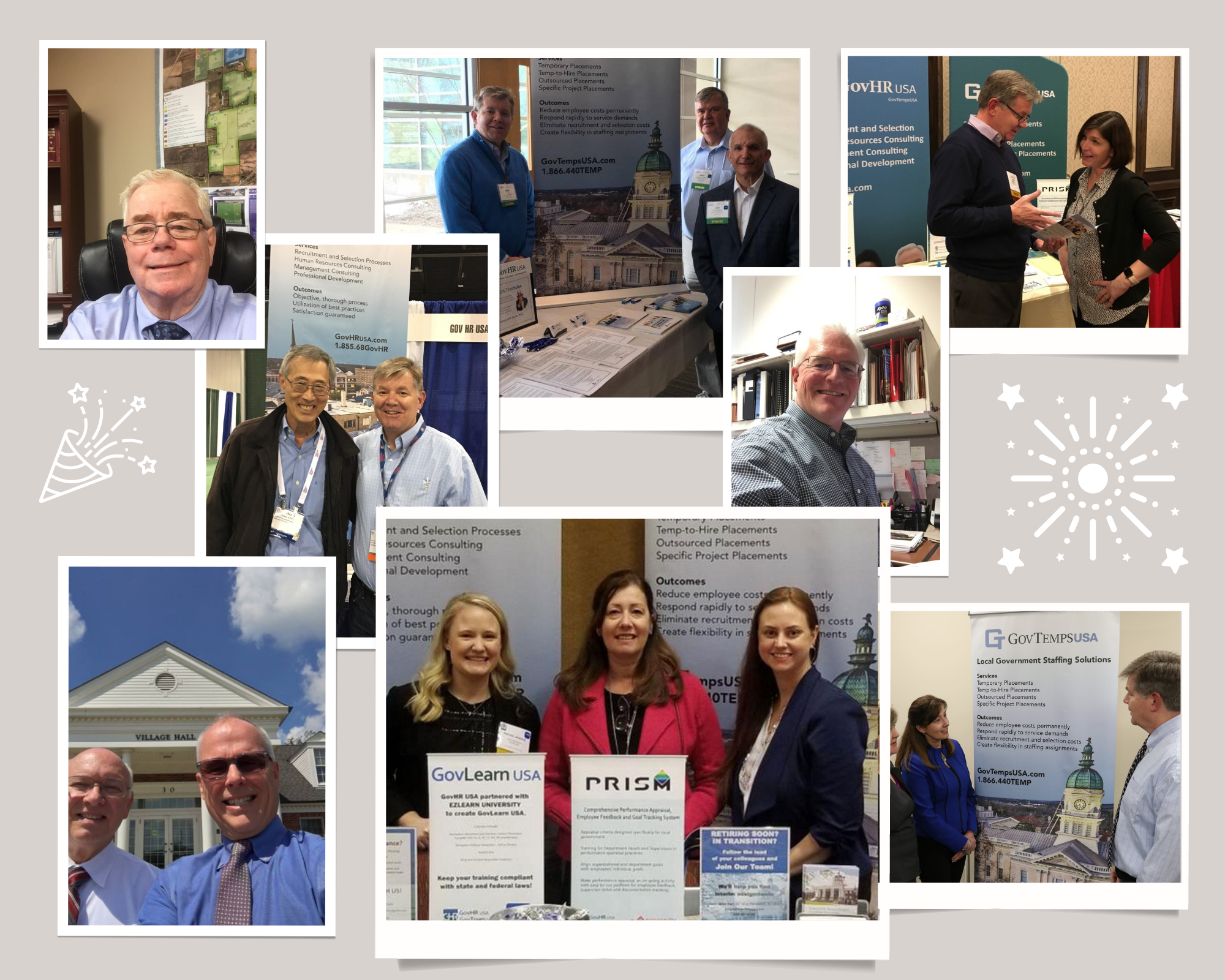 Thank you!
Mike Earl, Senior Vice President