Avoid These Five Mistakes When Recruiting for Talent
GovHRUSA is often contacted by clients who have tried to recruit for positions on their own but have been unsuccessful – here are some common issues we've seen with unsuccessful recruitment processes.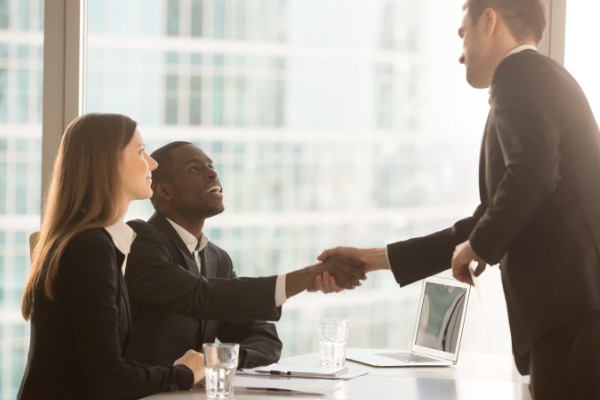 1. Overly Restrictive Job Descriptions
Does the person really need a bachelor's degree or 5-10 years' experience in local government to effectively perform the duties? Using words like "preferred" or "ideally" when possible can open up your candidate pool to those with transferrable skills. Take a close look at your job description before you advertise for the position to ensure you are as flexible as you can be. And, if you have a residency requirement, you need to seriously rethink it.
2. Cutting Back on Advertising
Sometimes organizations try to save money by cutting back on advertising. This is a mistake – using social media sites like LinkedIn can improve your candidate pool. LinkedIn captures candidates who are not actively looking for a position but might be interested in your job. Be sure and use your community's social media to announce positions. If you are interested in diversifying your candidate pool, place your job announcements on NFBPA.org, LGHN.org, LeagueofWomen inGovernment.org, ELGL.org, etc. Also, look for more career-specific job boards like the National Association for Black Accountants https://nabacareercenter.nabainc.org/ and the National Association of African Americans in Human Resources https://careerconnection.naaahr.org/. There are many, many more – a simple Google search can provide your organization with more locations. Expect to spend approximately $2500 for higher-level executive recruitment advertising.
3. Regional Restrictions on Candidate Pool
Clients often prefer candidates from their state or region. Understandably, they do not want to incur relocation costs and want the candidate to have familiarity with the state laws. Local governments no longer have this luxury. The competition for key positions in finance, engineering, information technology and many other specialty fields is fierce. By only advertising locally you could miss the candidate who wants to come home. Potential candidates now more than ever are reevaluating where they want to live and are often choosing to be closer to family. Using video interviewing technology can reduce interview costs until the very end of the process. A one-time expenditure for some or all moving and packing expenses can be less expensive than hiring temporary or contract help while you try to find a local candidate.
4. Failure to Advertise the Salary Range
This is a critical misstep. Making candidates call for the salary range is unnecessary and you could miss out on the person who is happy where they are and yet intrigued by your position – they will get back to work on Monday and may never get around to calling you. Salary information is public information – include the salary range you are willing to pay in the job announcement. If you include the full range but would never start someone at the highest end of the range, you will frustrate candidates and could fail to reach agreement on compensation at the end of the process. When you do not put in a pay range, candidates assume the pay is low and most likely will not apply. Also, when not including a range, you are asking them to possibly put their current position at risk without full knowledge of the opportunity. Candidates who are concerned with confidentiality will not likely call your human resources department for salary or other important information.
5. Complicated and/or Delayed Application Processes
Hopefully, every local government has at least a basic electronic applicant tracking system for candidates to use when applying for positions. A community's outward facing technology will be noticed by potential applicants. Acknowledging their application and advising them of the conclusion of the process is important. If they have a positive experience with your process (even if they do not get the position) they may feel encouraged to apply again.
To successfully compete for talent, local governments need to put their best foot forward, look for transferrable skills and be open to candidates who may have not had a "traditional" career path in the employer's view. These candidates can bring new perspectives and important skills to your organization.
By Heidi Voorhees, President